Why can't I see my iTunes Library inside rekordbox?
*If you're using the Music app on macOS Catalina, read this information.
The iTunes Library may not always be shown in rekordbox if you're using iTunes 12.2 or a later version.
In iTunes, click Preferences > Advanced, and tick the box "Share iTunes Library XML with other applications" to enable this function. (Mac: [iTunes] > [Preferences])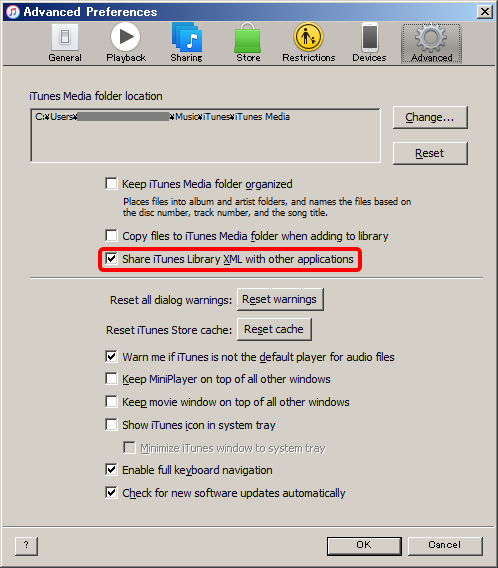 Then, shut down iTunes and rekordbox and start them again.
If the playlist folders aren't properly displayed, update to rekordbox to ver. 3.2.2 or a later version.
The iTunes Library file might not be specified properly. To specify the proper iTunes Library xml file, go to [Preferences] > [Advanced] > [Database] and select the xml file for the iTunes Library.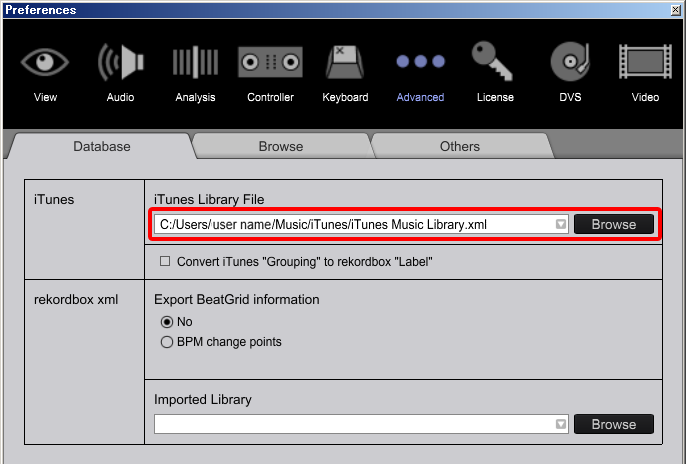 With rekordbox settings files transferred from a different computer, the iTunes Library file may be changed from iTunesMusicLibrary.xml to iTunesLibrary.xml.
If this is the case with your file, change the above setting to iTunesLibrary.xml.